Student Digital Device Policies
SRES Library News
7 months ago
sres library news

Kristin McRae
Media Specialist
kmcrae@tcboe.org
256-315-5331
Welcome!
We are excited for another great year of learning, reading, creating, and sharing at the Hannah J. Mallory Library - We are Anchored in Leadership.
We work hard to make sure students always feel welcome and excited to visit our library. We want the library to be a place where kids can find books they love, learn new exciting things, ask interesting questions, and share what they know. In class, we learn about finding and using information ethically, read great stories, and learn how to use technology to help us learn and grow.
Checking out books
SRES students may check out two books at one time, and are encouraged to bring them back as soon as they are finished reading. Students may check out or return books any day of the week.
Ask your child what kind of books they are reading. The more you share in their reading with them, the more they will love books and learning!
The library does not charge overdue fees, but fines may be assessed when books are damaged or lost.
Makerspace
At Stemley Road Elementary, we enjoy sharpening our saws through the use of our Makerspace.
What is a Makerspace?
A Makerspace is a place where students can explore, discover, create, invent, and tinker using a variety of tools and materials.

What do we have in our Makerspace?
3D Printer
Hummingbird Robotics Kits

Makey Makeys
Wooden Blocks
Straws and Connectors
Clichs
Lakeshore Bridge Building, House Building, and Vehicle Building Kits
K'NEX Education Forces, Energy, and Motion Kits
K'NEX Education K-8 Construction Kits
Donations to the Makerspace are welcome!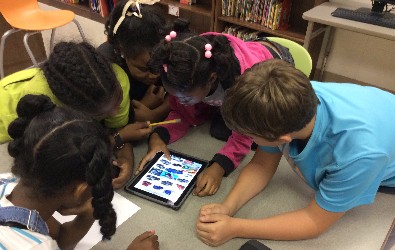 Important Links